Nordic Ski Swap Update
Due to COVID-19, the annual Nordic Ski Swap was cancelled. You can buy or sell used gear at Winter Park Trading Company or through our Facebook group.
Winter 2020/2021 Events
Snow Mountain Ranch Opening Day, Nov. 26th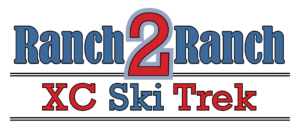 Saturday February 6 or Sunday February 7
COVID-19 restrictions apply – wear a mask, social distance, and stay home if you feel ill. Three start times to space people out at Granby Ranch: 9-9:30am, 9:30-10am, 10-10:30am. Untimed event on marked route, Granby Ranch trails to Fraser-Granby trail to Snow Mountain Ranch trails (12 km one way). There will be no shuttle or lunch this year due to COVID. Limited to 75/day. Click here for more info!
Register by clicking here, $30 for members/$35 for non-members.
36th Annual Stampede, March 13 – 14
Signup your email at GrandNordic.org
Visit the Facebook page for updates at facebook.com/grandnordic
Join the Grand Nordic Community Bulletin Board group to buy and sell Nordic gear, get assistance with gear buying tips, connect with other Nordic skiers, and plan ski day meetups on the trail. To join the group, go to Grand Nordic's Facebook page, click on "Visit Group" to go to the group page.  Then click the Join Group button. Someone who is an administrator of the group will approve your request, usually within one day. Once approved, you can post your used gear, respond to others offering gear for sale, request gear, or just touch base with fellow skiers about a variety of topics.
Grand Nordic Calendar
Events are color coded by category:
Red = Grand Nordic Club Events • Blue = Grand Lake Nordic Events • Green = Snow Mountain Ranch Events
Orange = Devil's Thumb Ranch Events • Purple = Colorado Biathlon Club Events • Brown = Events outside of Grand County